PROFESSIONAL MAKEUP
Part of the perfect photography is also a professional makeup.
URŠKA GROŠELJ – MAKEUP ARTIST
Urška Grošelj decided to educate as the makeup artist during her studies at the Academy of Fine Arts and Design Ljubljana. In 2008 she got the certificate as the makeup artist and a year later she finished an additional course at RTV Slovenija. Since that time she has been working as the makeup artist. In the last ten years she has mostly worked for television, theatre, commercials, fashion shootings, music videos and as mask designer in short films.
Her aim is: The customer should feel and look fabulous.
PROFESSIONAL MAKEUP
Professional makeup for all occasions:
To create the makeup she can come to your home or any other desired location.
Look at the professional makeup pricelist.
AIRBRUSH MAKEUP
Makeup artist Urška Grošelj at her work uses long lasting airbrush makeup. The result is natural and fresh look of the skin complexion. Airbrush makeup is also perfect for photo shooting, video and tv.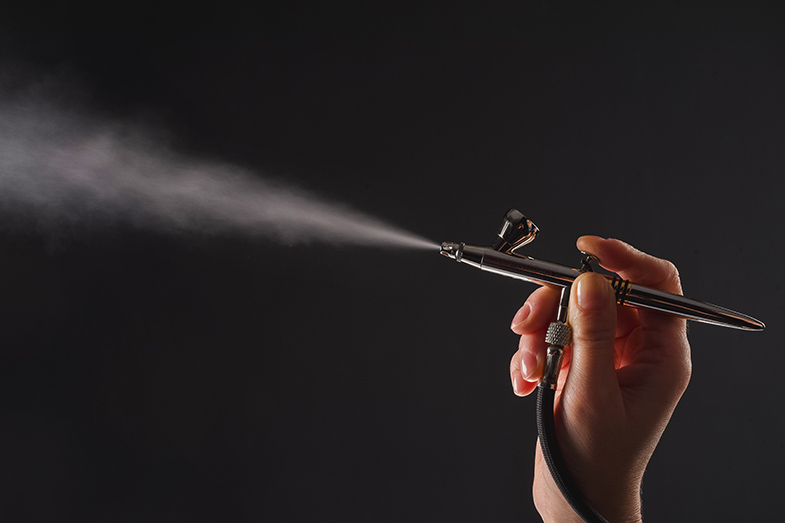 Foundation used in the airbrush makeup.
Foundation used in the airbrush makeup is of a high quality produced on the silicone base and it lasts up to 18 hours. Airbrush is used to spread foundation over the face in a very thin layer. Only few drops of foundation are used to achieve flawless appearance of the skin.
Airbrush makeup is the best when we have to cover up the skin irregularities, pigment stains and acne. When using airbrush we do not touch the skin as we usually do with brushes. That means that the possibility of spreading the skin allergy is reduced to its minimum.
Advantages of the airbrush makeup:
full coverage
lasts up to 12 -18 hours
minimum amount of the foundation
natural and fresh appearance
no stains on the clothes
flawless appearance
PROFESSIONAL MAKEUP GIFT CERTIFICATE
Make your dearest happy with the makeup gift certificate for daily makeup, glamour makeup, prom makeup, wedding makeup, pre wedding makeup, personal makeup course or consulting at buying makeup products.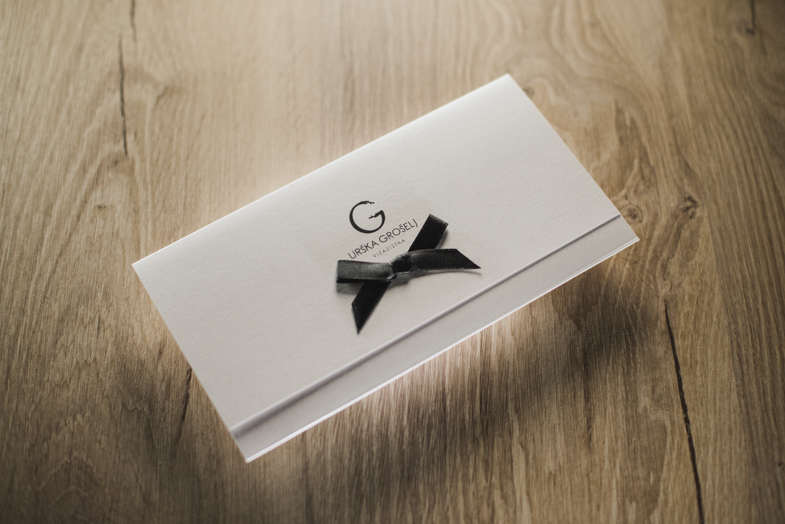 Gift Certificate for Makeup.
To get the offer for professional makeup or purchase of the gift certificates please contact the makeup artist Urška Grošelj on info@urskagroselj.com.
She can do the makeup at home or any other desired location.
MAKEUP ARTIST CONTACT
For professional makeup and more information write:
email: info@urskagroselj.com
Follow: Facebook